We have been making Christmas Sacks ready for Christmas! Perfect alternative to Christmas Stockings for those larger presents. Theme them to Christmas or make in gorgeous fabrics and use as a laundry bag or PJ bag all year round. You can adjust the pattern easily to make smaller sacks for Pets.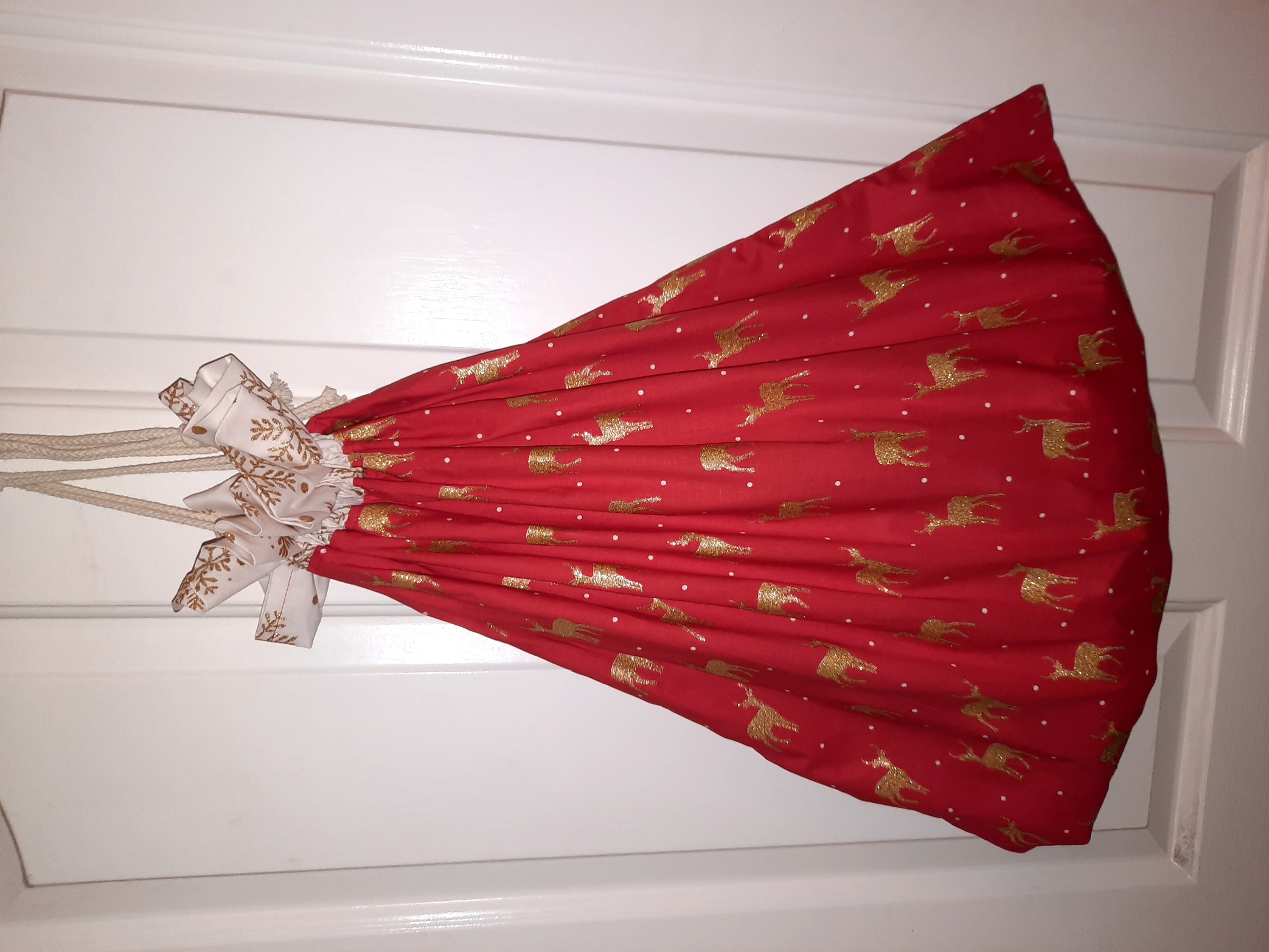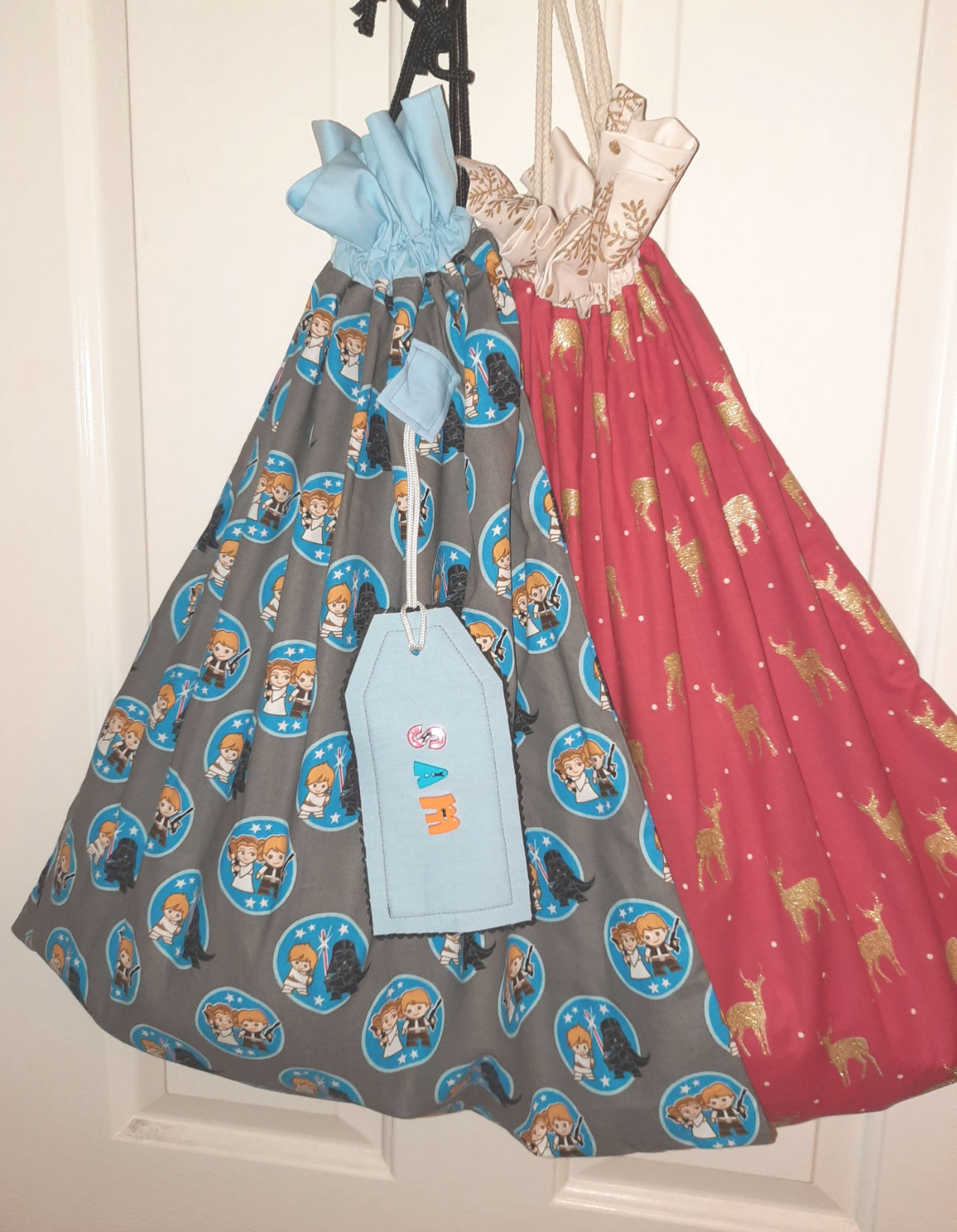 You Will Need:
0.5 metres of Main Fabric
1 Fat Quarter of Contrast Fabric
3 metres of cord for drawstring
Bondaweb and fabric Scraps for decorating
Useful Info:
All seams 1cm
You can make the bags bigger or smaller to suit. Just adjust the measurements keeping the contrast top the same width as the main bag)
To Make:
Main bag
Cut 2 pieces of fabric 50cm x 56cm wide
Contrast top of bag
Cut 2 pieces 20cm x 56cm wide (i.e same width as main bag)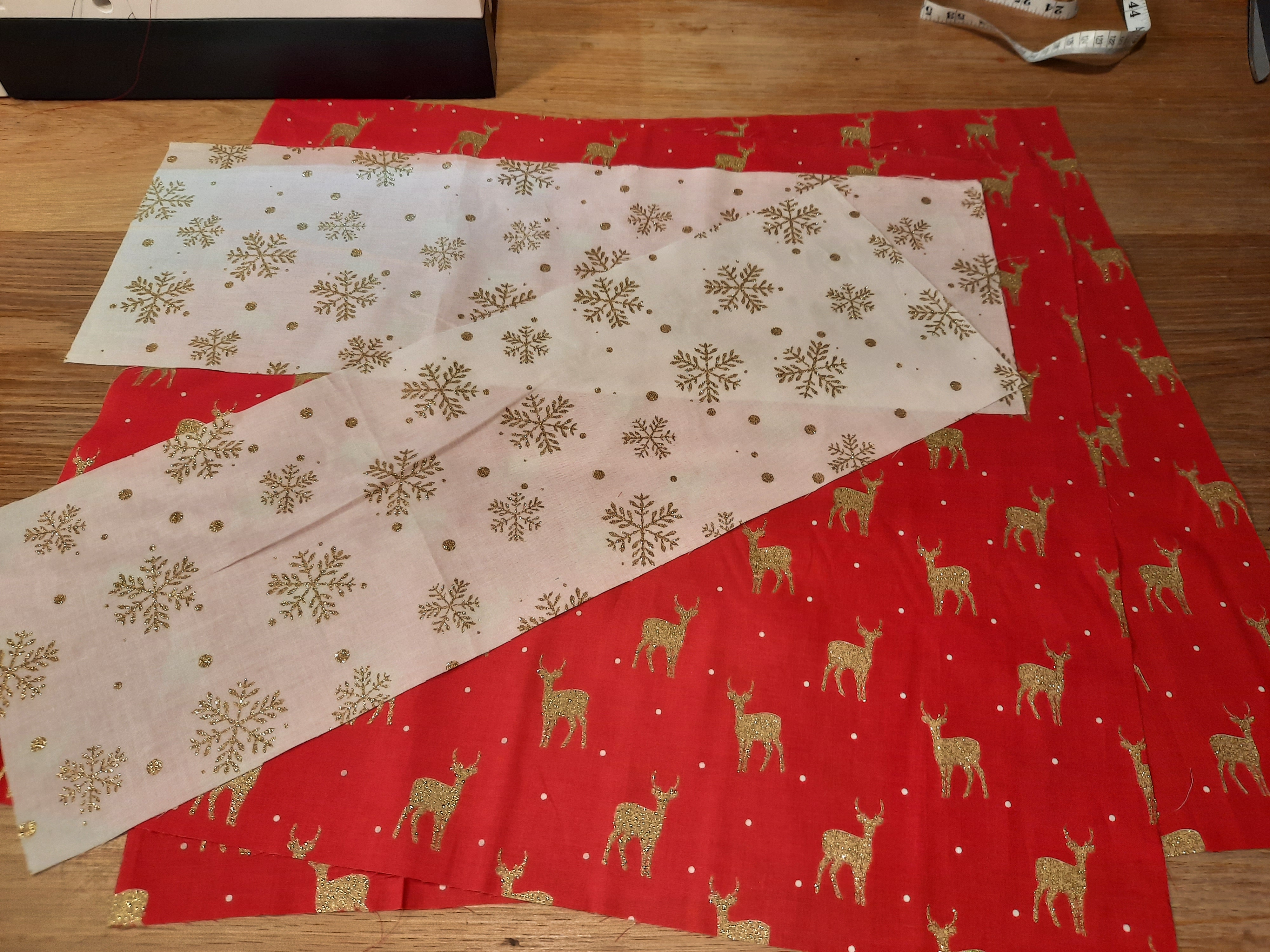 Main bag
Put main bag pieces right sides together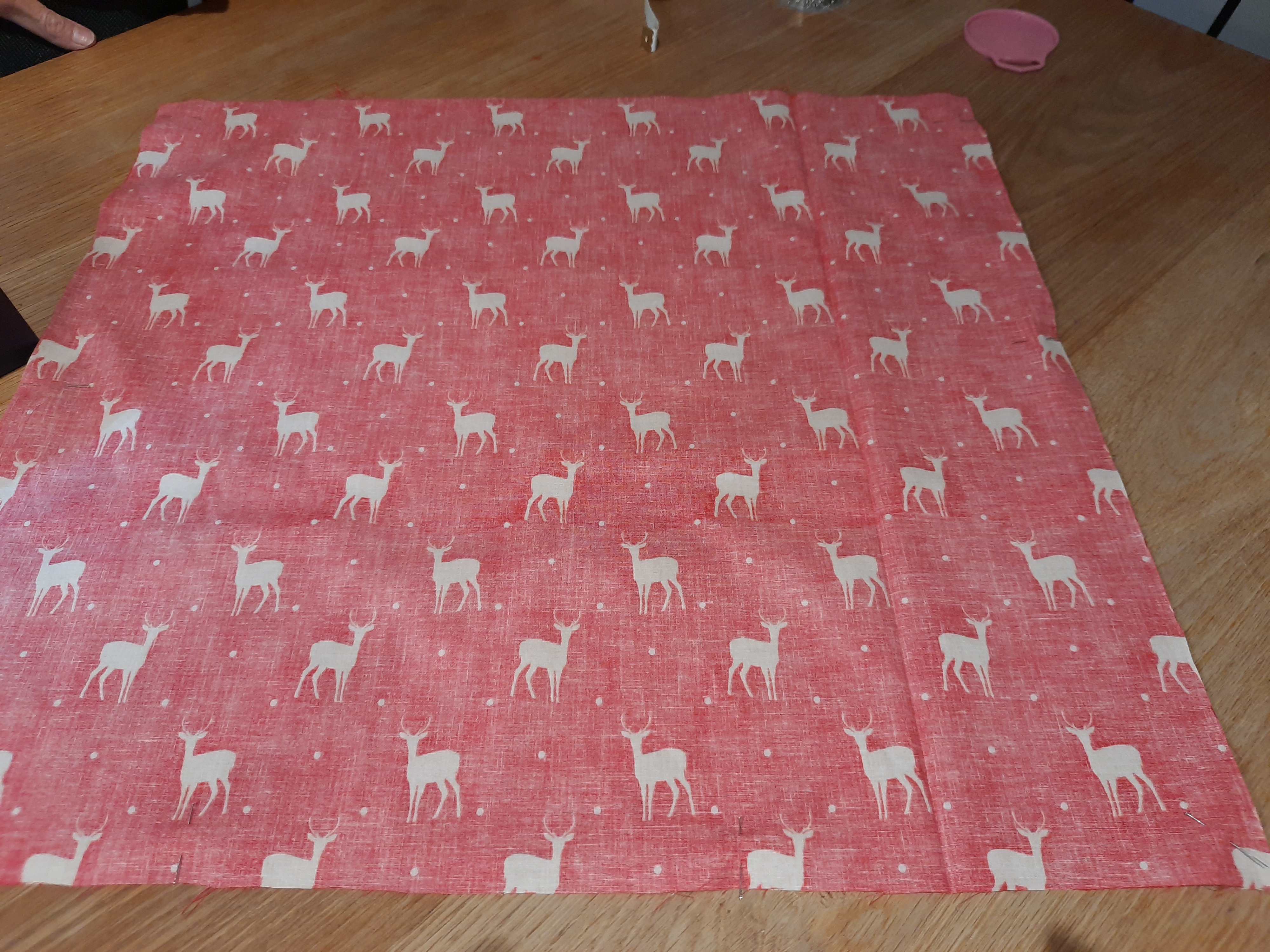 Pin and sew around 3 sides leaving the top edge open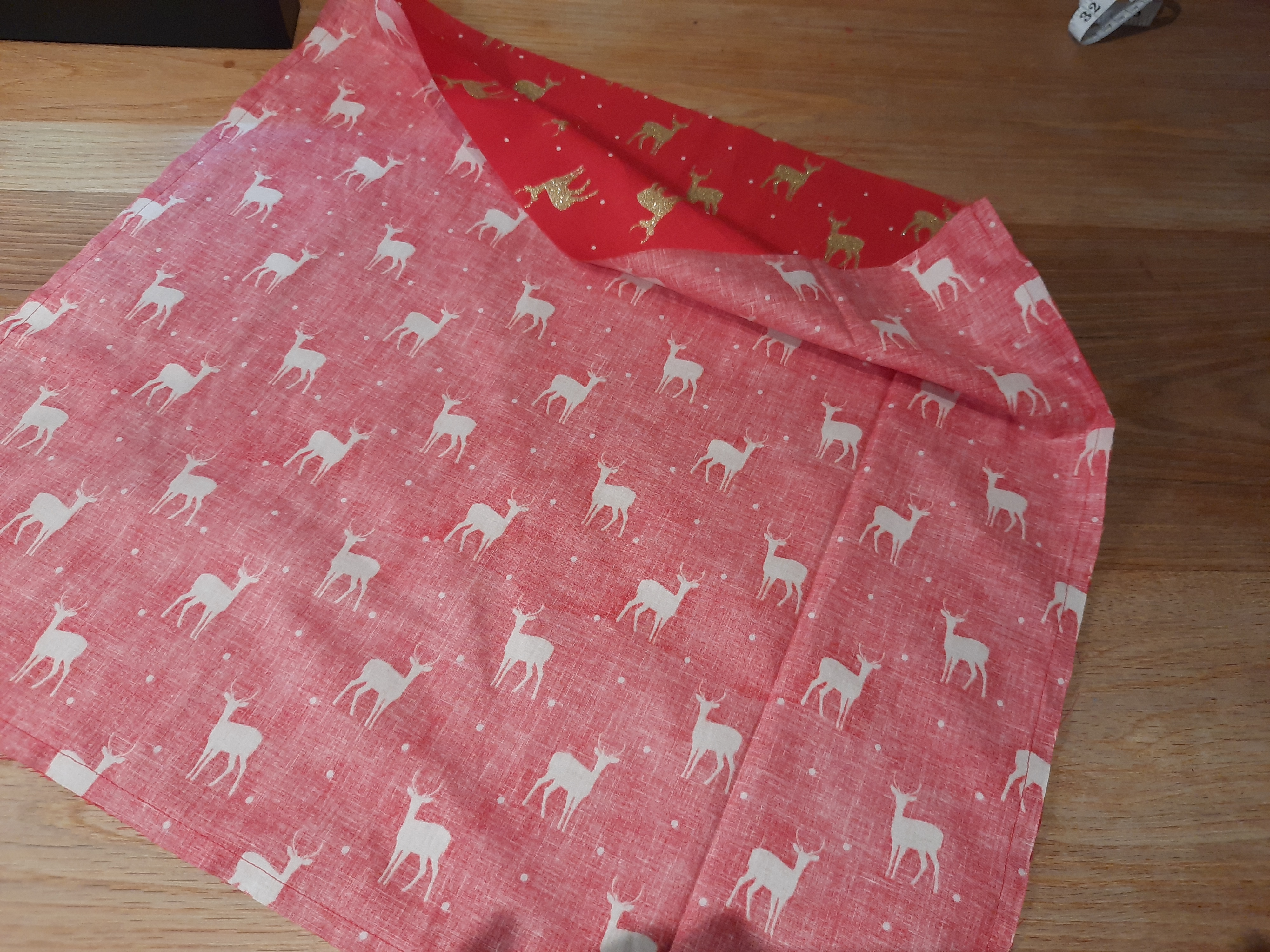 Neaten sewn edges together with a zig zag stitch or overlock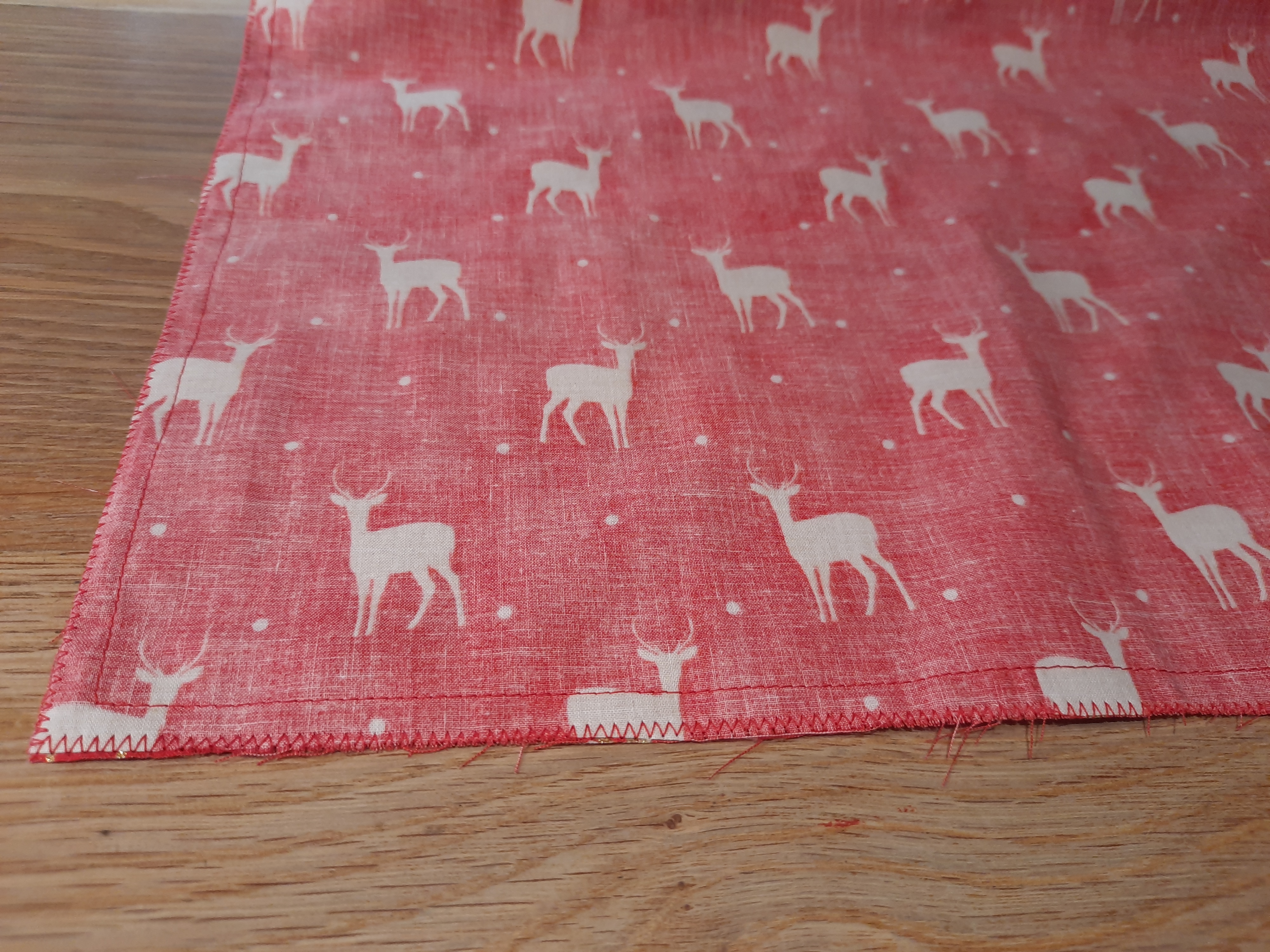 Turn the right way out and press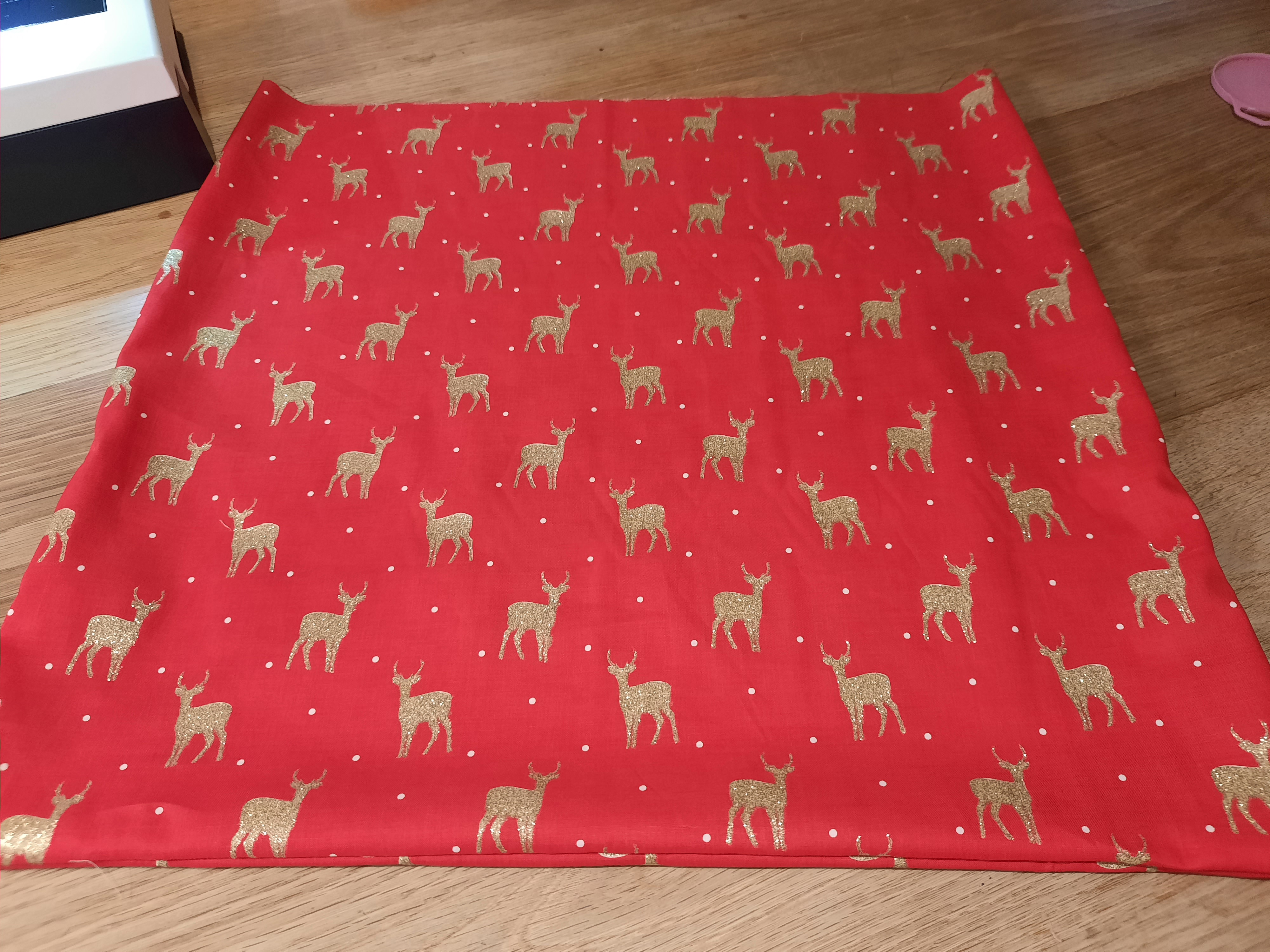 Contrast top
Fold 1cm on both short edges of each contrast piece over to the wrong side, press and stitch down close to raw edge. Note: Use a co-ordinating thread colour. We are using red to show up on the photos.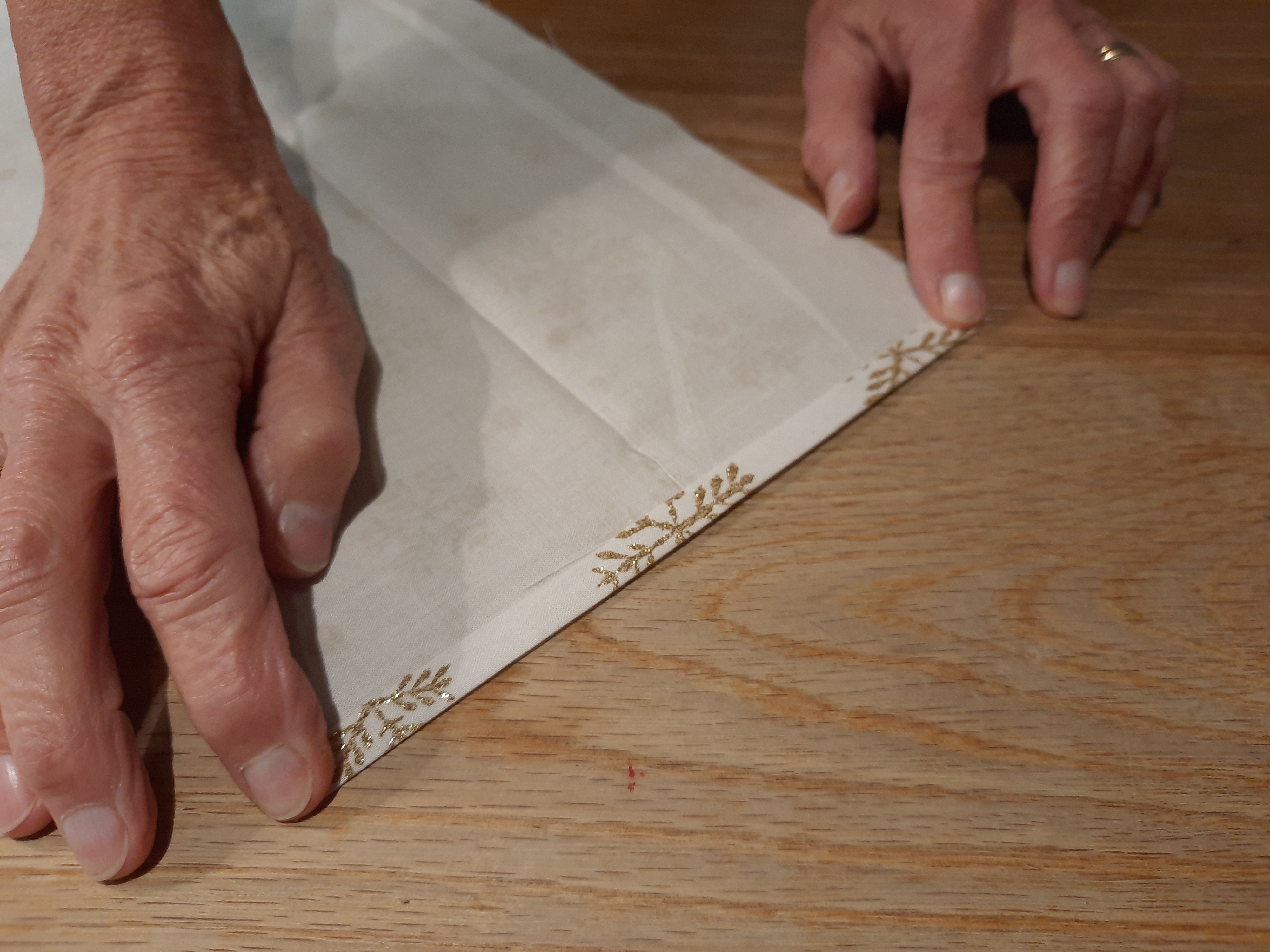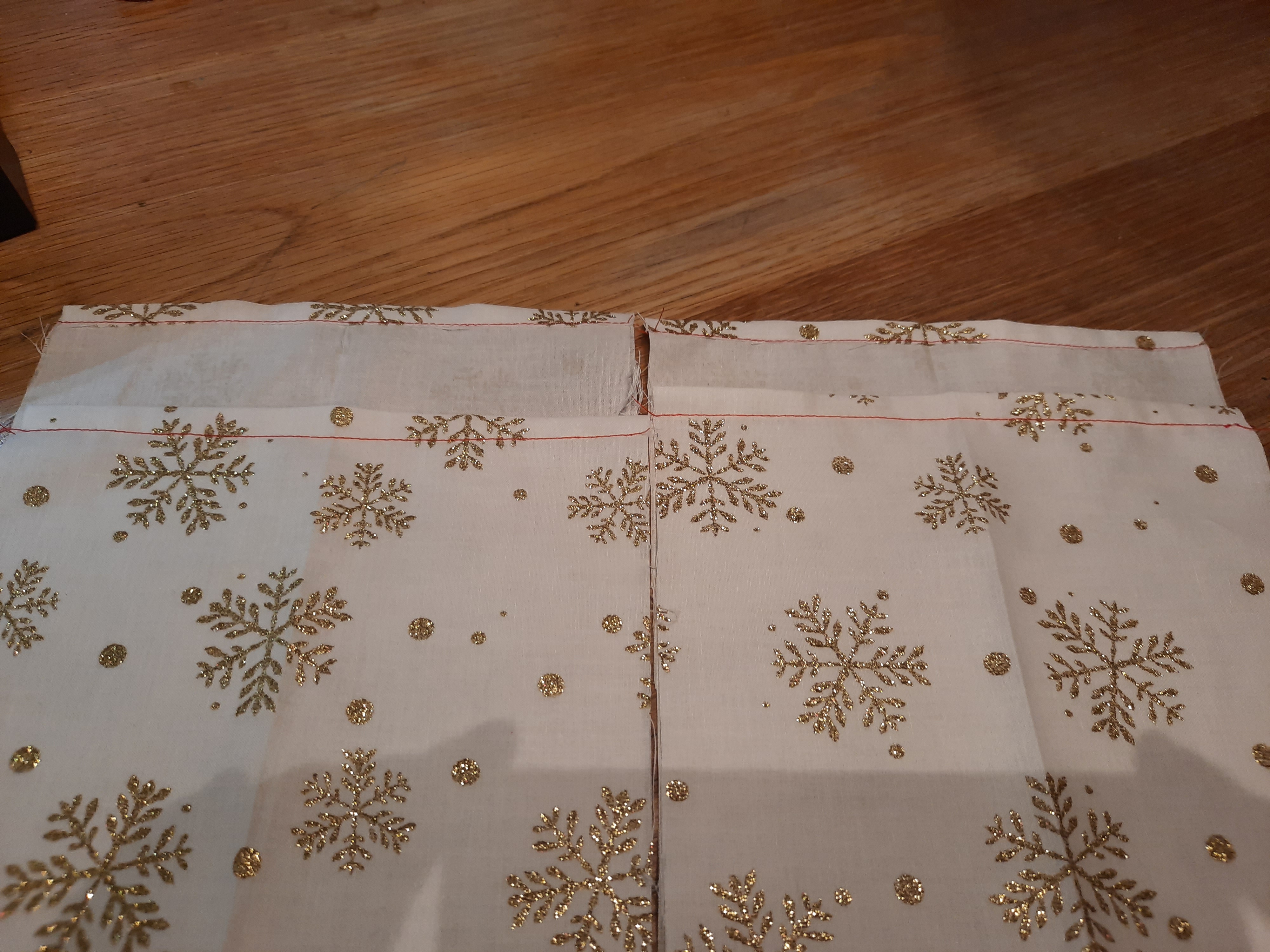 Fold along the length of each contrast piece wrong sides together matching the cut edges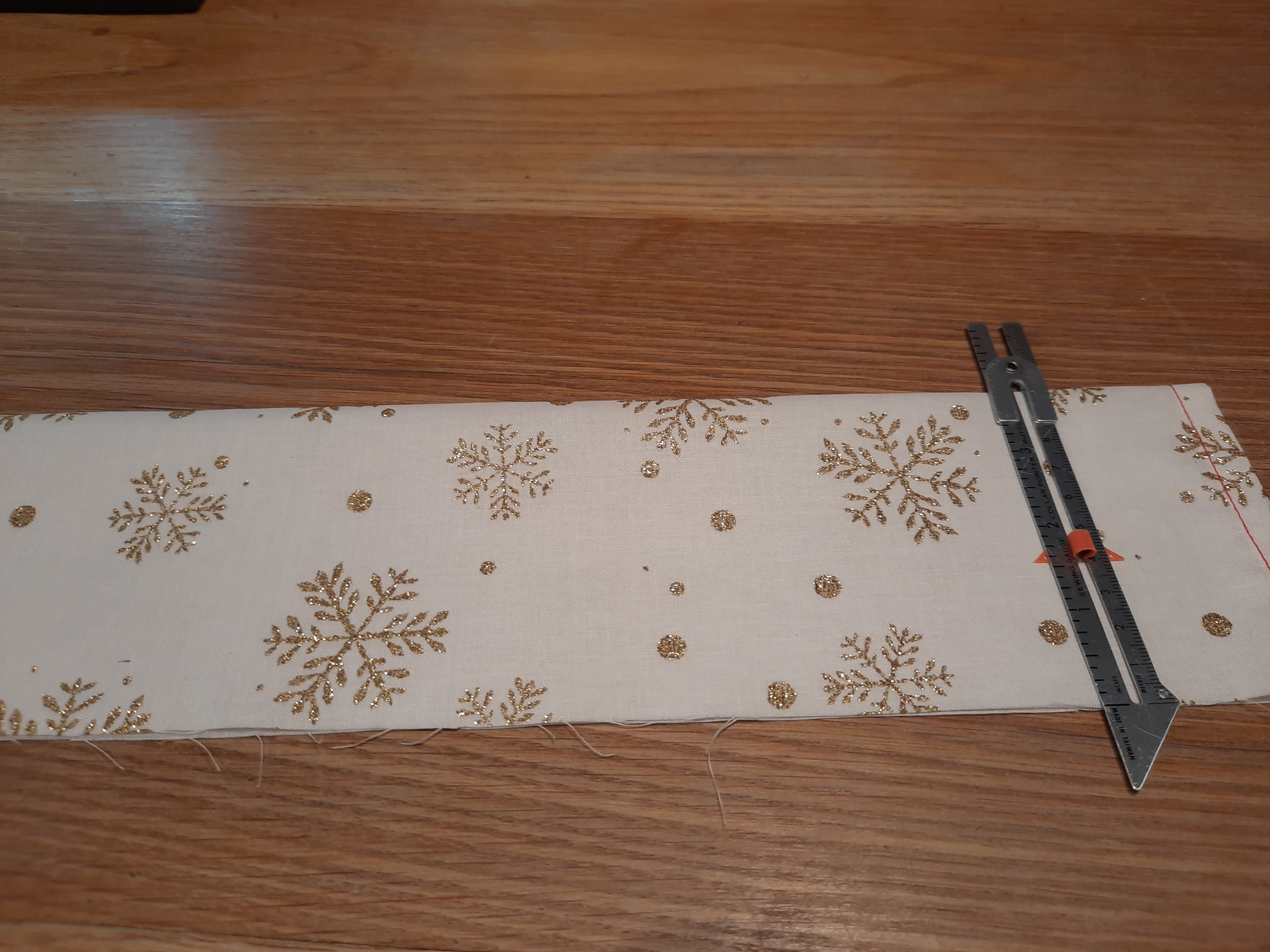 Press
Stitch together along the length 4cm from cut edges (this makes the channel for the drawstrings later). Again use a co-ordinating thread. Repeat for second piece.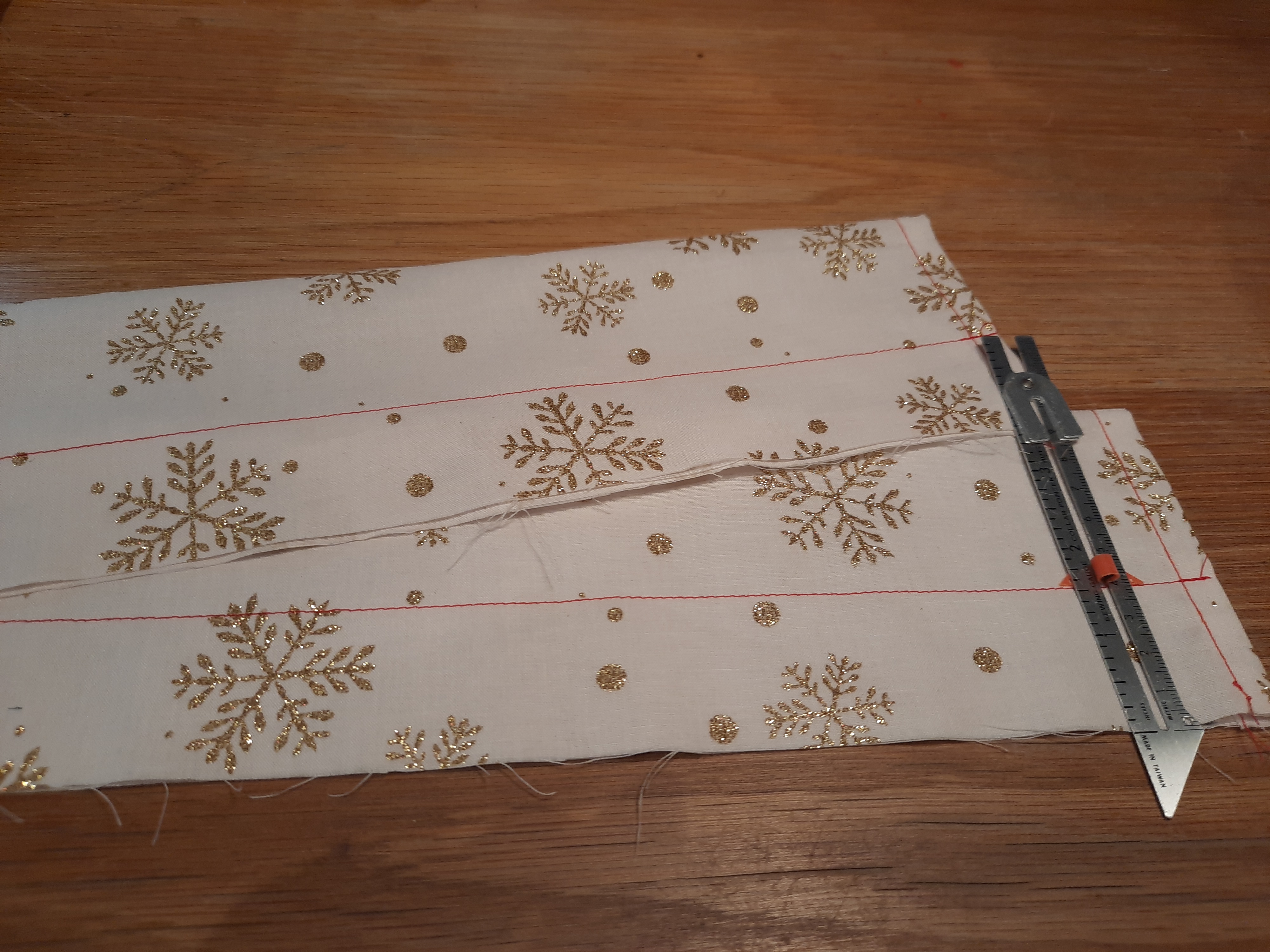 Assembling finished bag
Right side together match cut edge of one contrast piece to top of main bag starting at side seam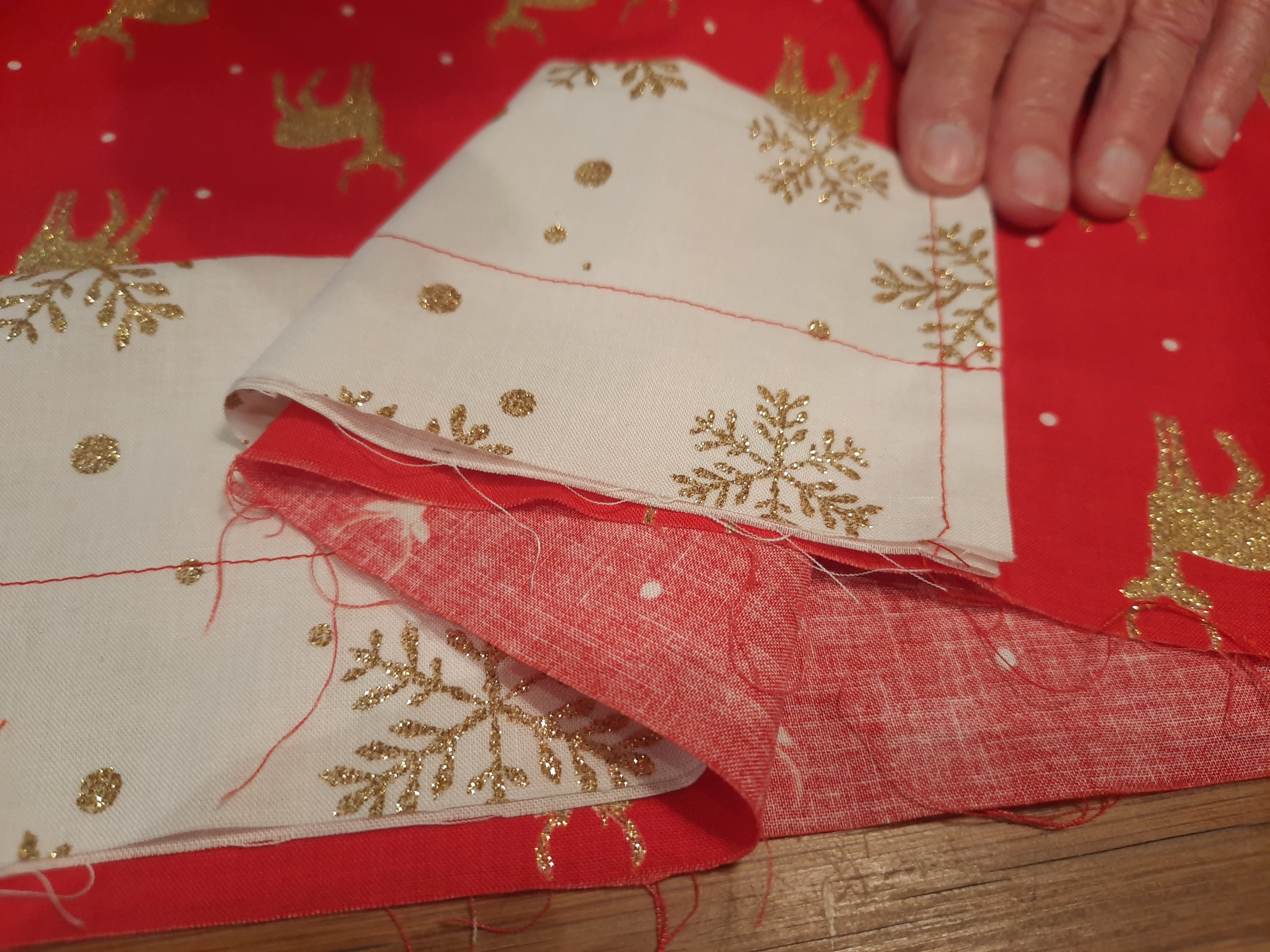 Pin in place, repeat with 2nd contrast piece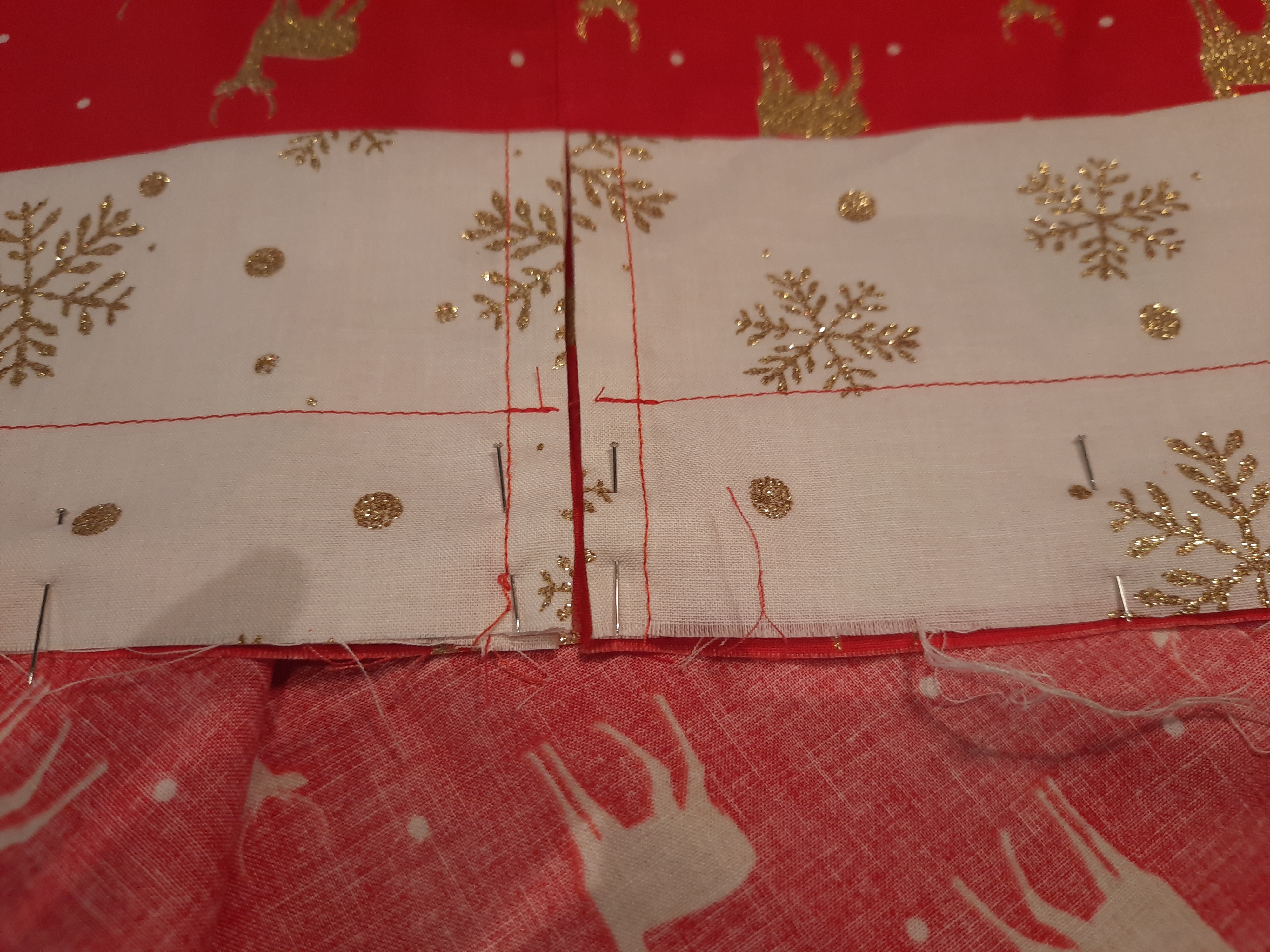 Sew together all the way round the bag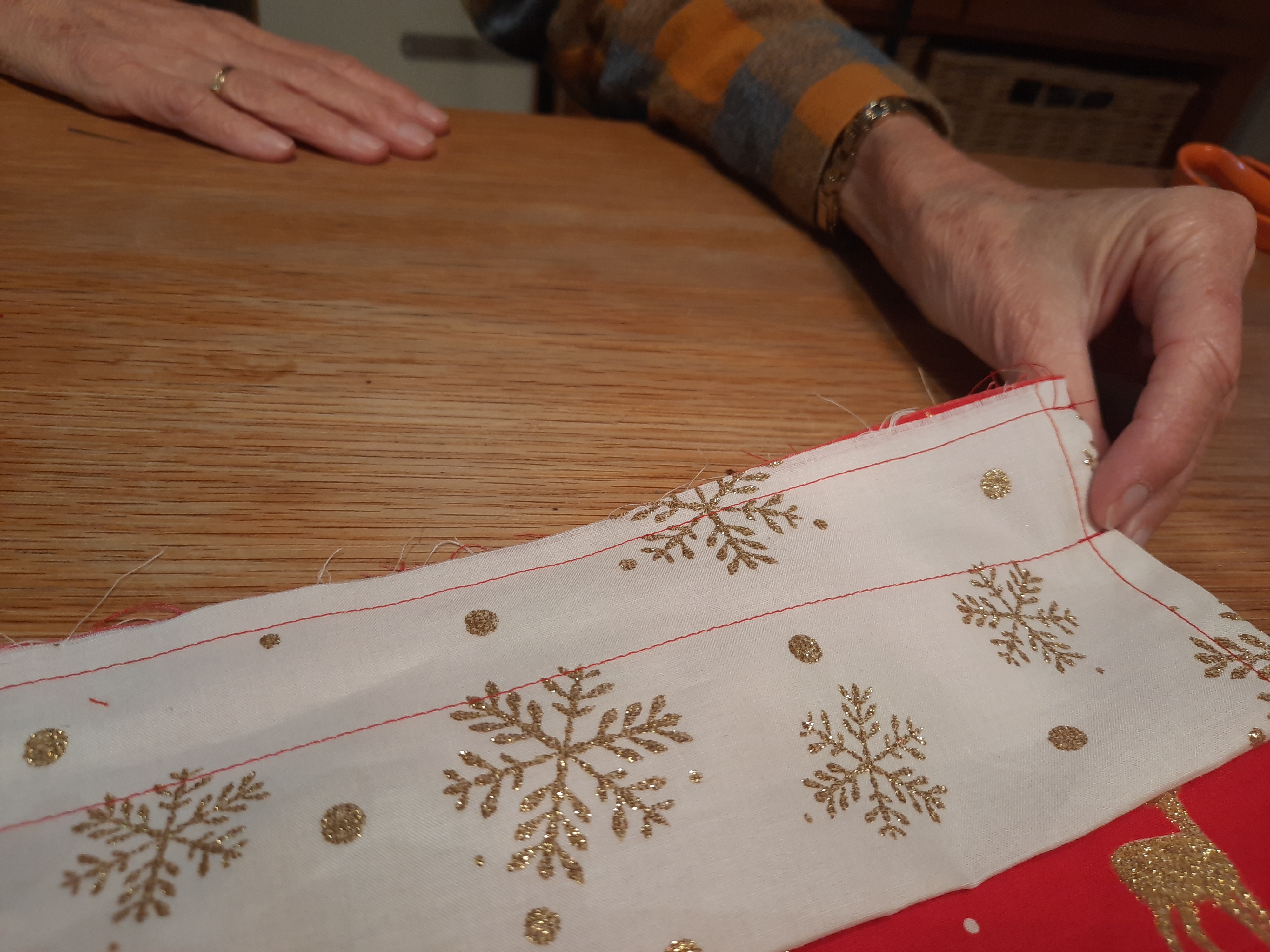 Neaten edges together using a zig zag stitch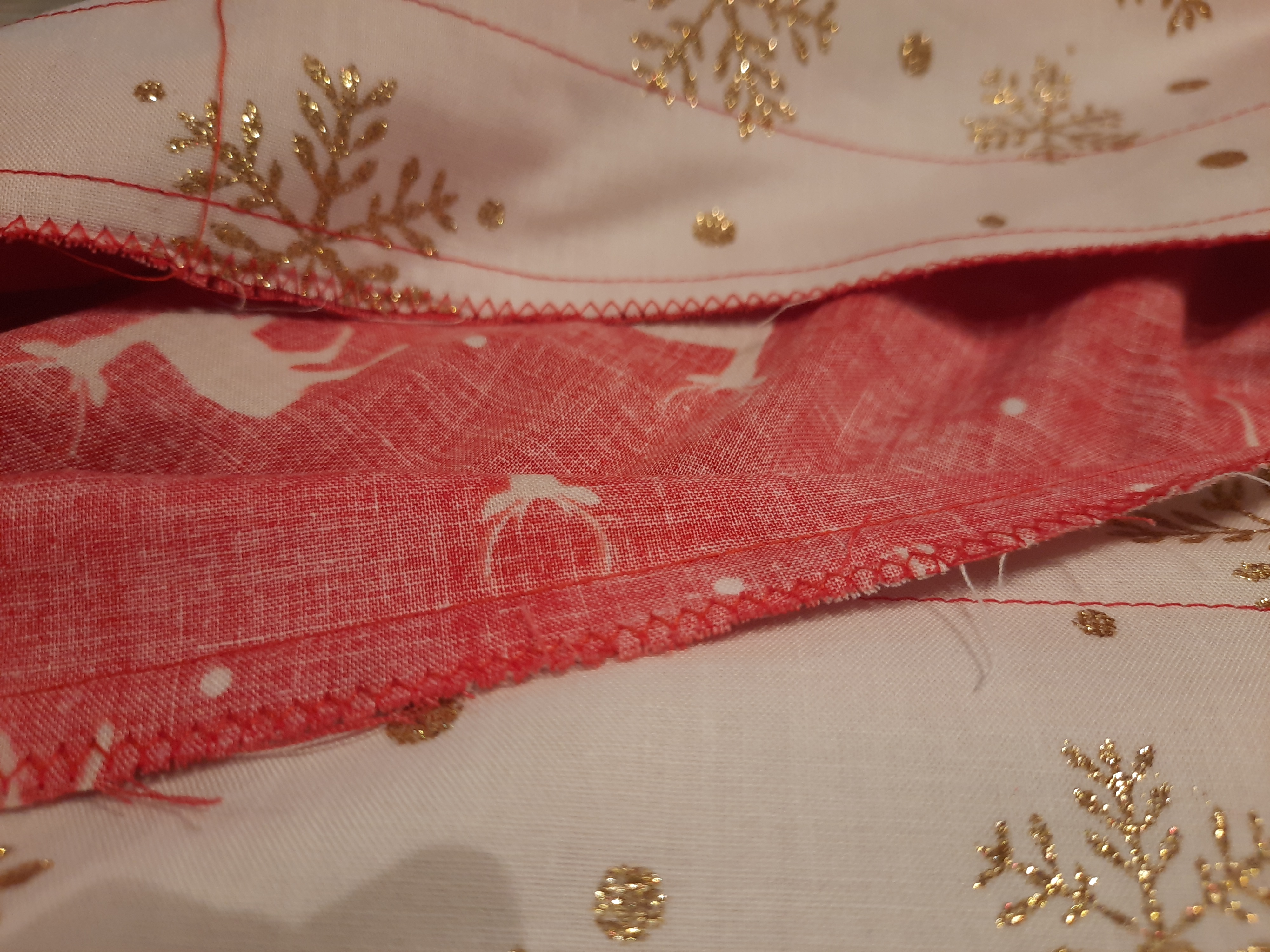 Press seam towards bag and top stitch 6mm down from seam. This will be at the top of the 'main' bag so use a co-ordinating thread.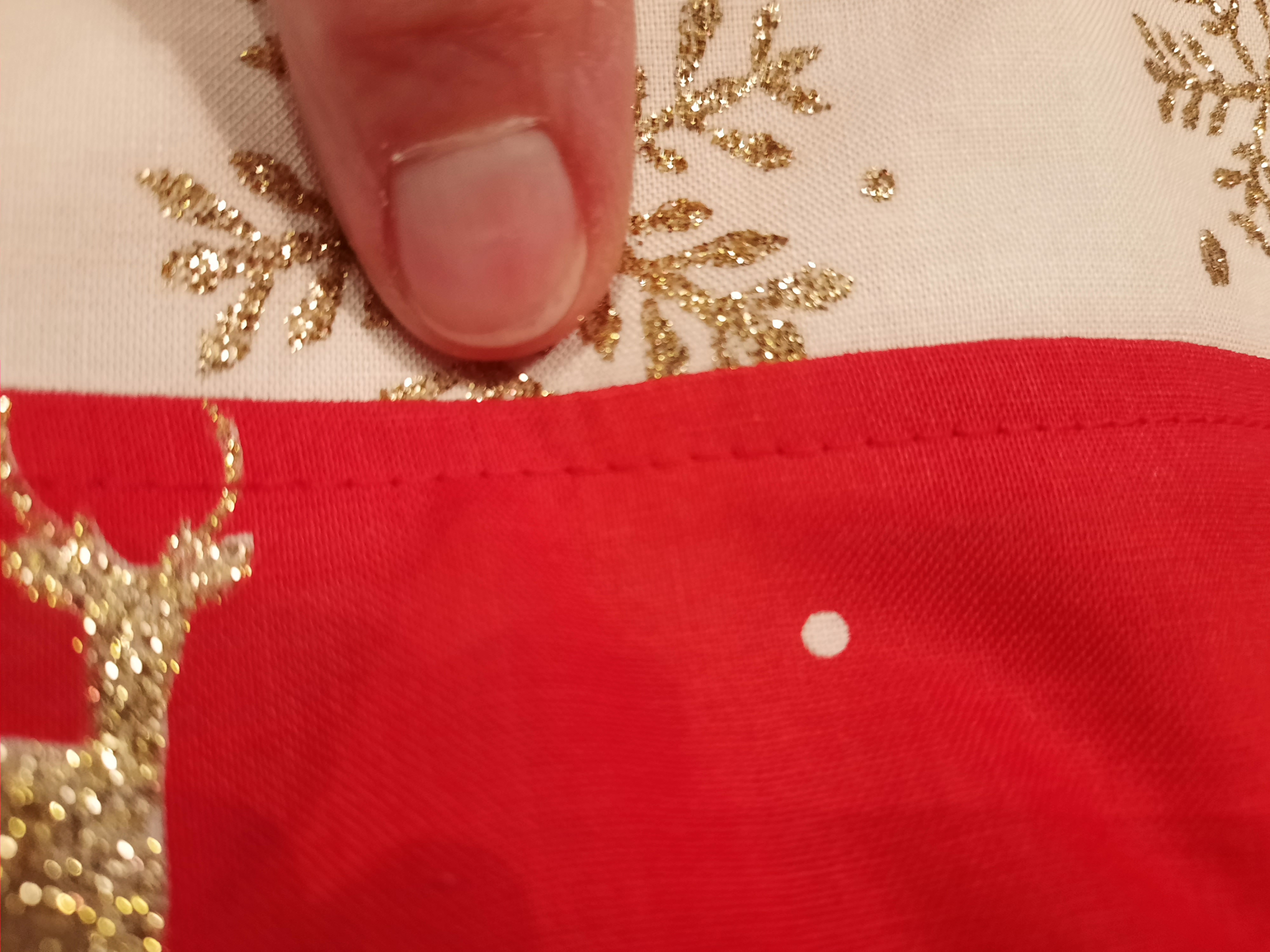 Cut 2 cords twice the width of the bag + 10cm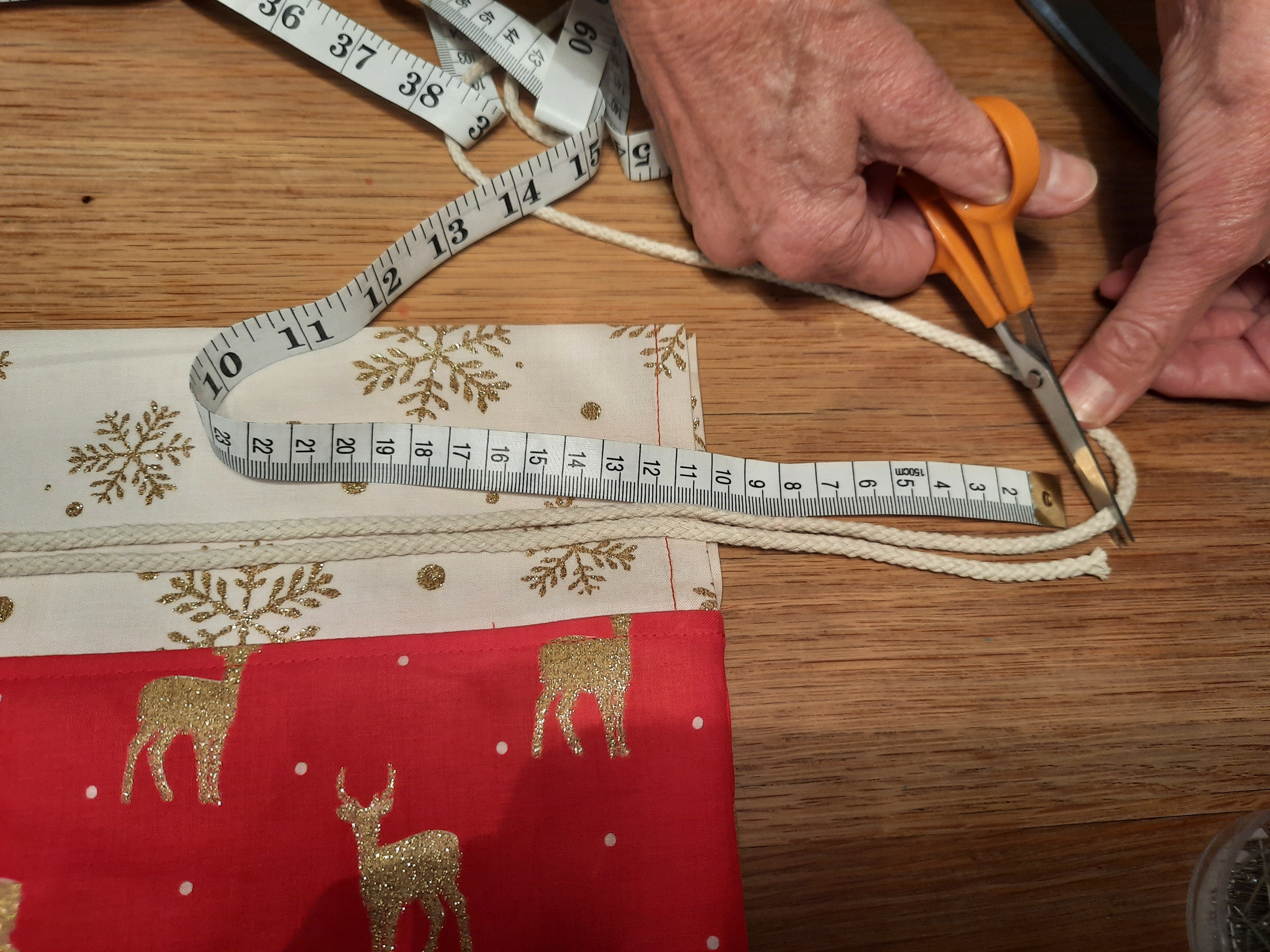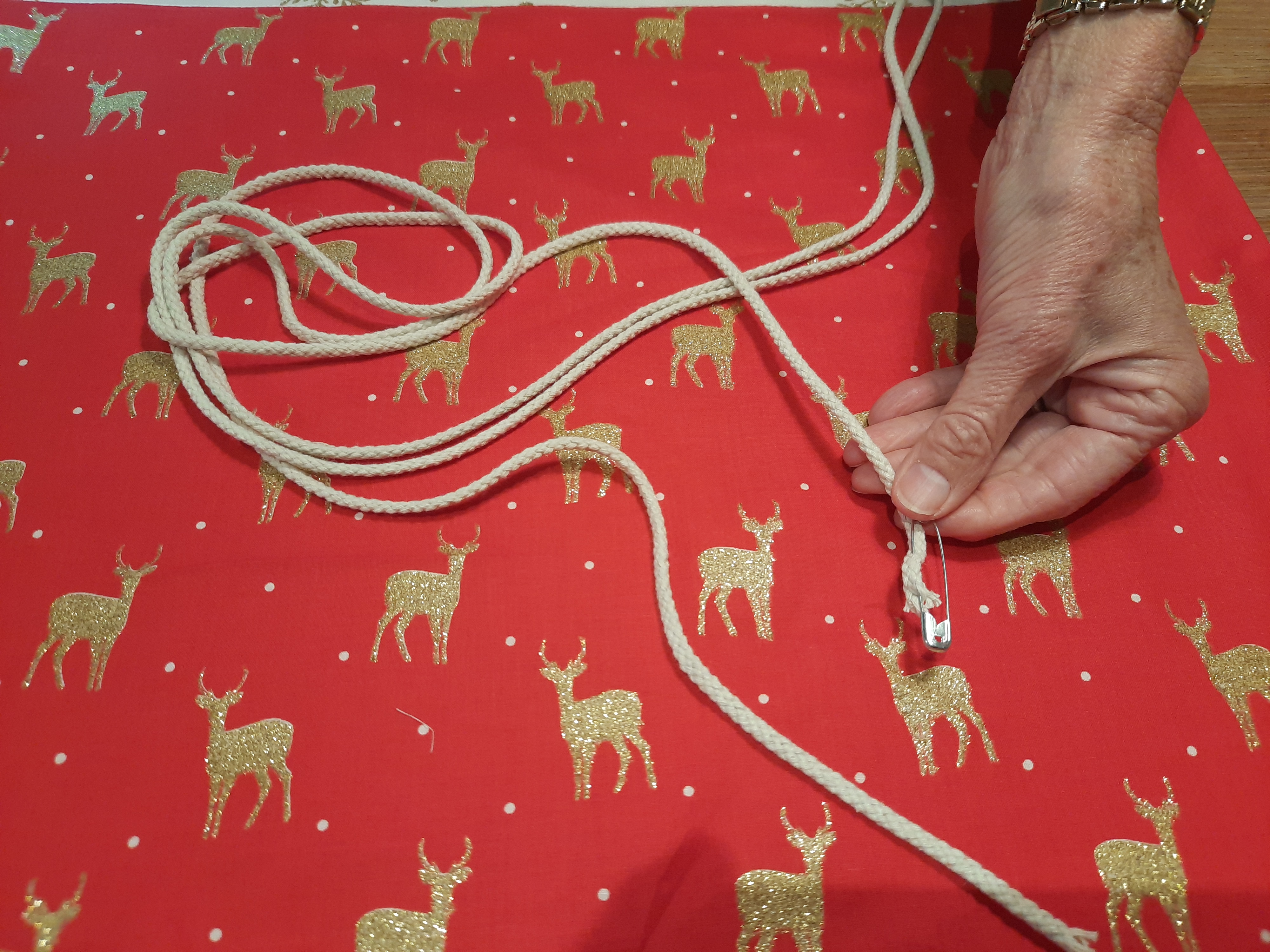 Thread one through the channel made in the contrast top all the way around the bag, Tie ends together.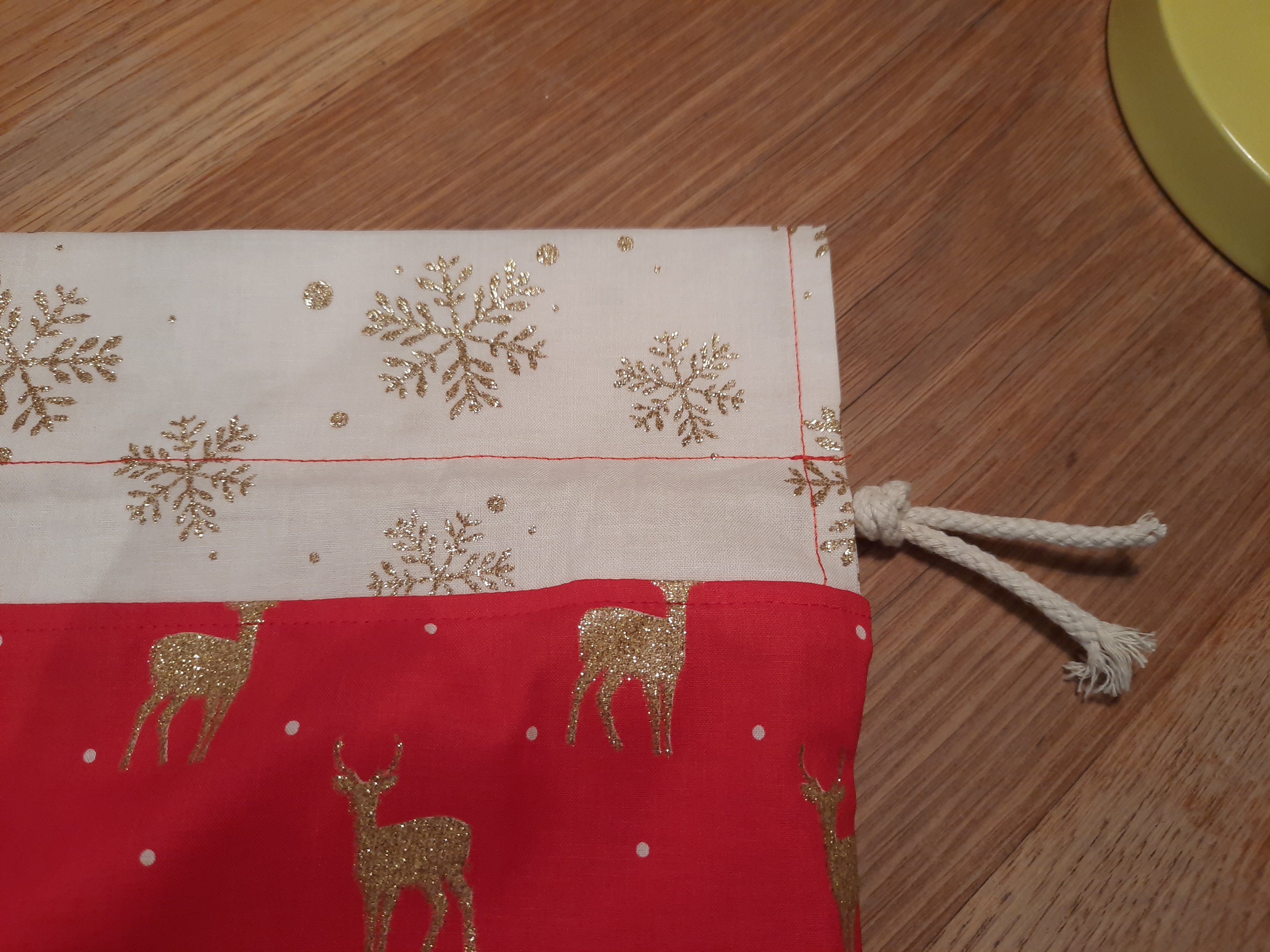 Repeat with 2nd drawstring starting at opposite side.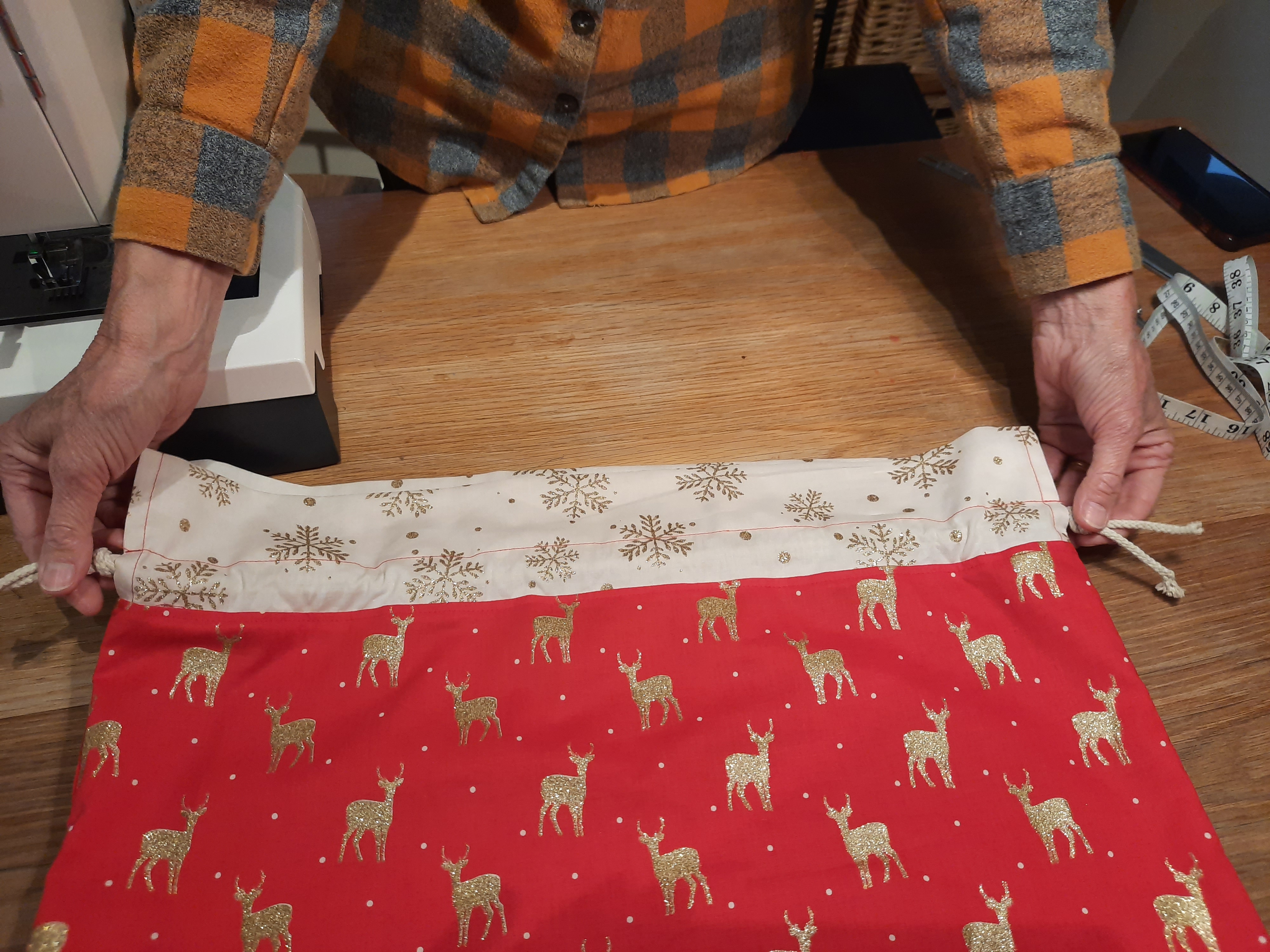 You have a finished Santa Sack!
Decorating the bag
We cut out letters using fabric scraps and ironed on using bondaweb to decorate the bag. Zigzag the letters to keep in place. You can use offcuts or scraps of your more expensive fabrics for the top and cheaper solids for the main bag to keep costs down.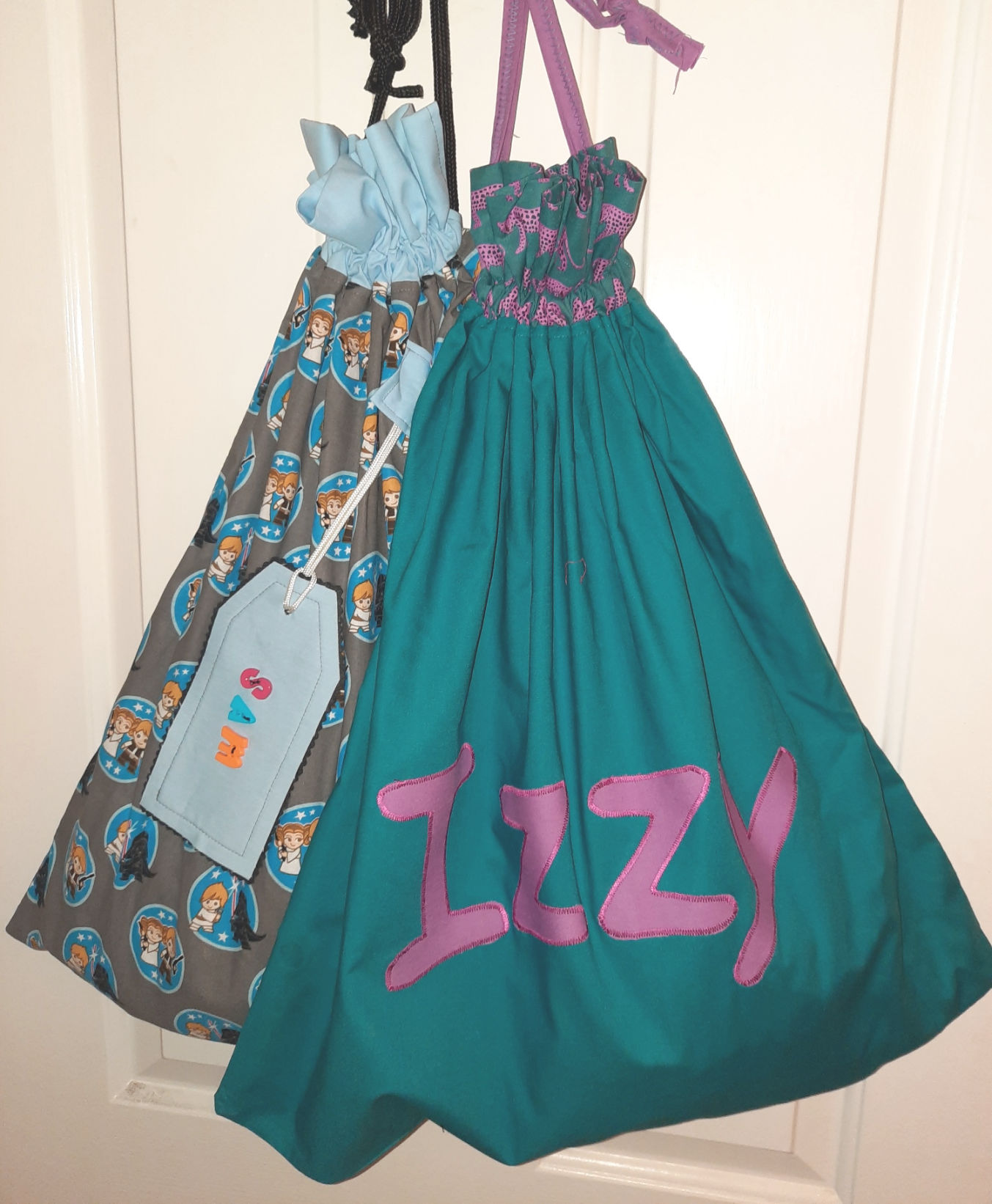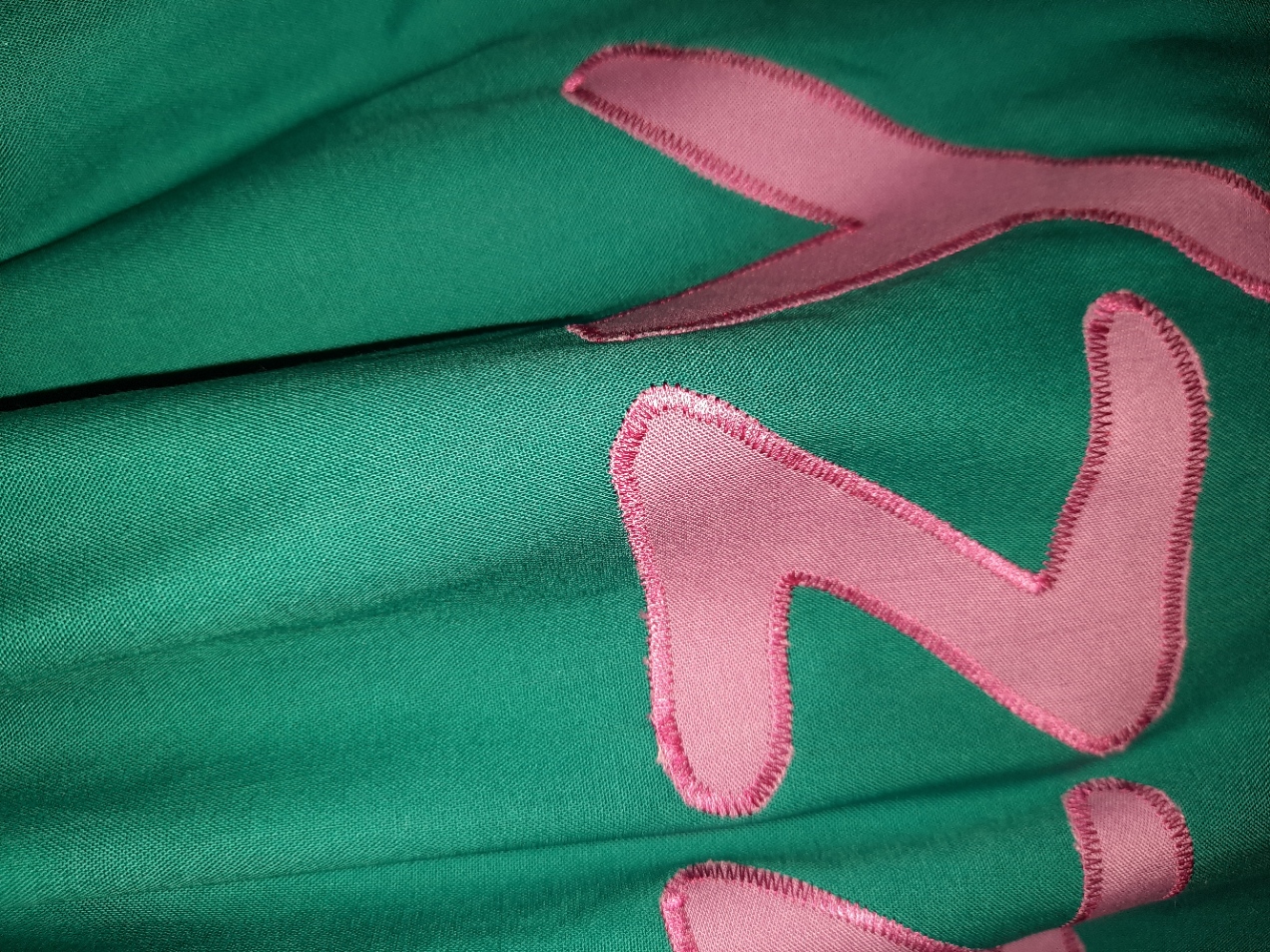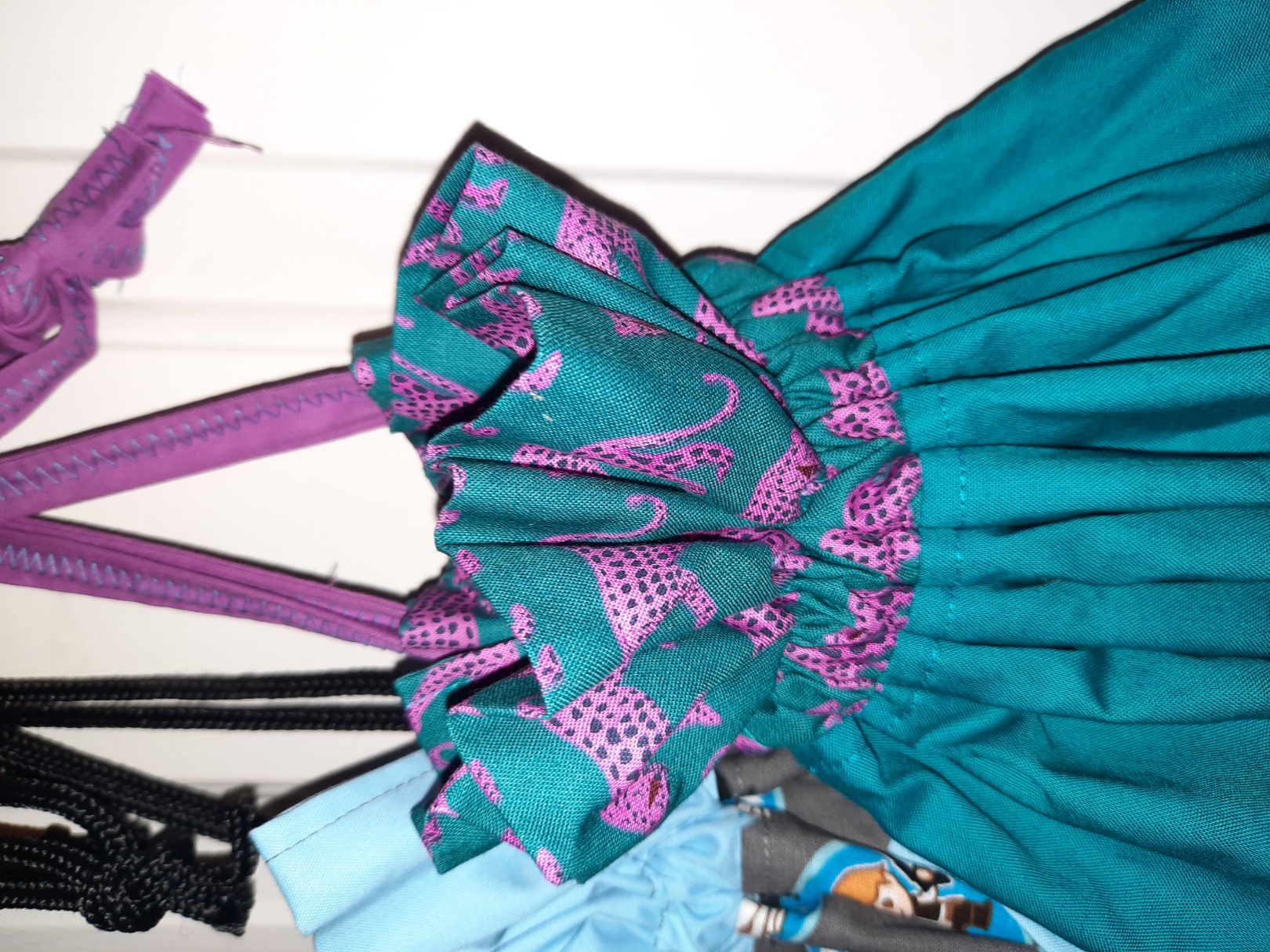 Make a Fabric Tag using felt and fabric. We used alphabet buttons to complete the name tag. Use quirky fabrics for an all year laundry bag or PJ Bag.
Check out the video on You Tube
Don't forget to also check out our Christmas Stocking Tutorial HERE