We asked our resident dressmaker Rachel to make up the Moda Dinosaur Drawstring Bag Panel and give some tips on making it up. You can find her fab advice below! You can find the panel here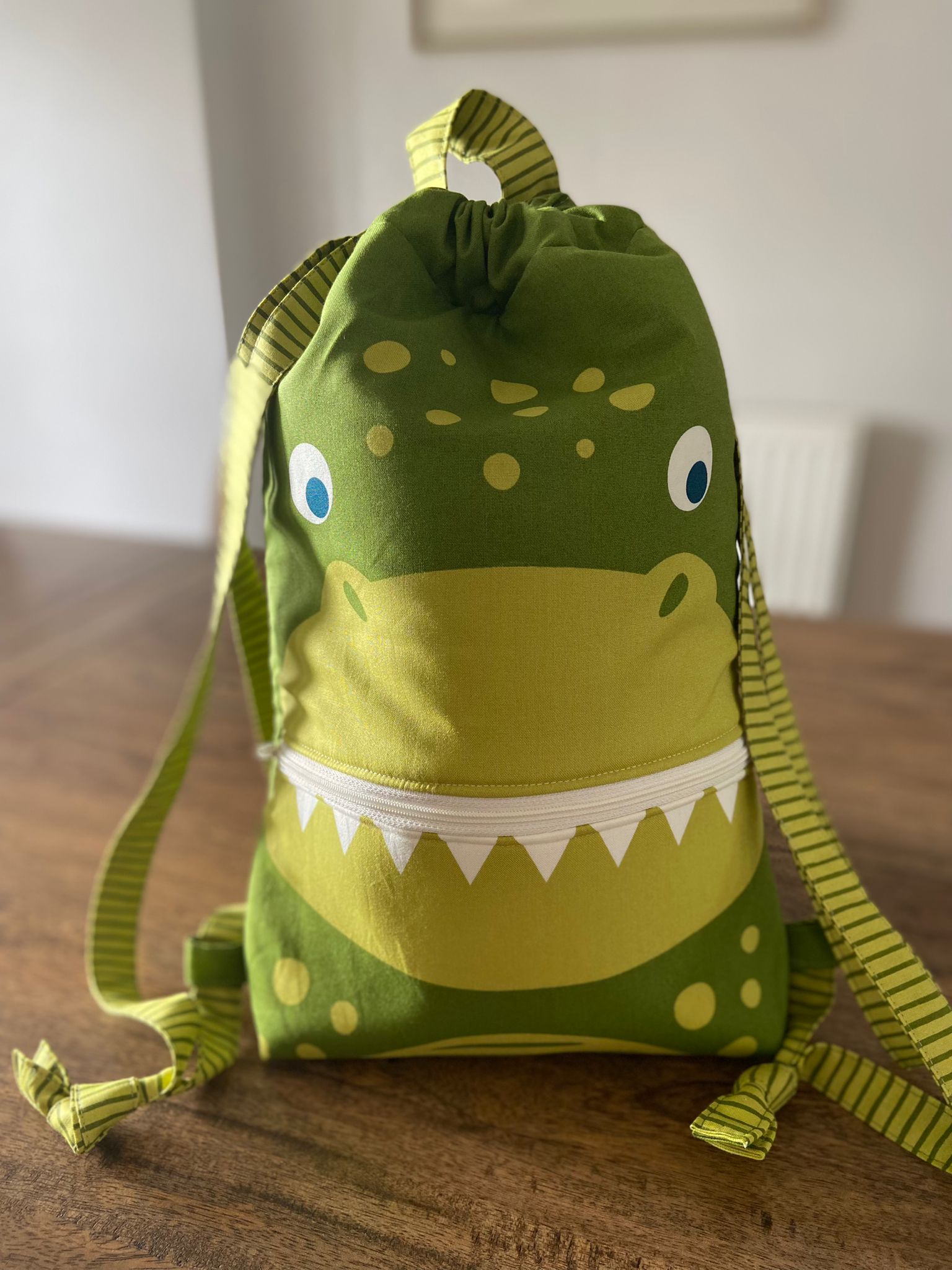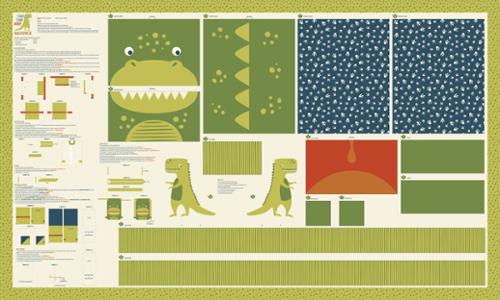 This is a very cute little backpack for any little dinosaur fan!
Its very easy to make even for a beginner sewist. It comes as a printed panel with very clear written instructions and diagrams to guide you along.
Along with the panel you will need some fleece or something similar to give the bag some body. Fusible fleece is recommended, but I used a light weight sew in foam I happened to have. In this case I machine tacked it all around the edges within the seam allowance to the pieces indicated and it worked fine.
You will also need a zipper for the pocket on the front of the bag. This makes the 'mouth' of the dinosaur so you could choose a chunky bright colour to highlight the mouth and make it fun!
Just read the instructions carefully and as it says cut out the pieces and pin the labels to them so its easy to know which piece is which once cut out. I pinned the label to the top edge which also helped.
Make sure you attach the pocket lining the correct way up so that when you open the pocket you see the printed 'tonsil'!
Don't forget to attach the top handle before you sew the lining to the top of the back bag - I nearly did!
Note the little triangles printed on the panels (they are quite small) to show you where to attach the top handle and 'anchor tabs'
I hope you have fun making this cool little bag for your Dino Fan and please send us a photo of your make.You can also make a little dino toy from the panel!