Posted by Rachel on 8th Apr 2021
We've only been stocking the Liberty patterns for a short while so we thought we should try making one up to see how easy they are to work from.
We chose to make the Mabel tiered dress but both the Liberty patterns we stock are described as at an 'easy' sewing level. You can find the patterns here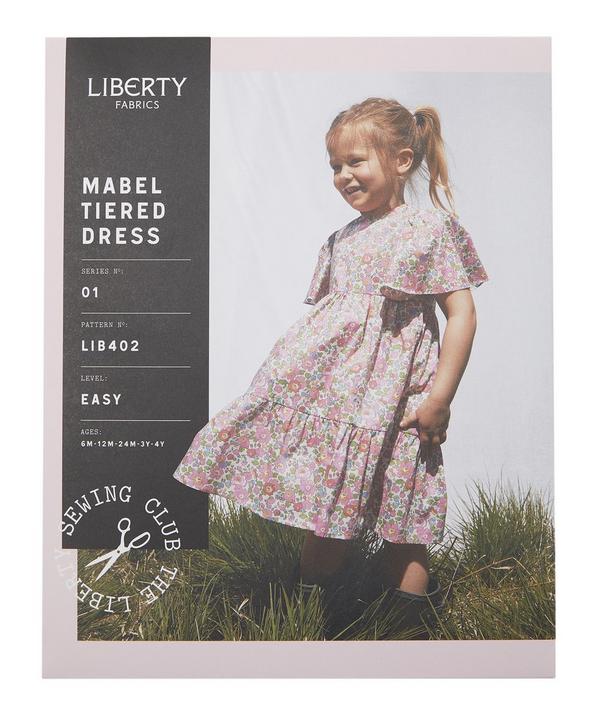 Mabel is a retro/vintage style child's dress with either a simple gathered skirt or a tiered skirt and 5 different sleeve options available, so it gives you lots of possible variations. It also includes a cute matching sunhat.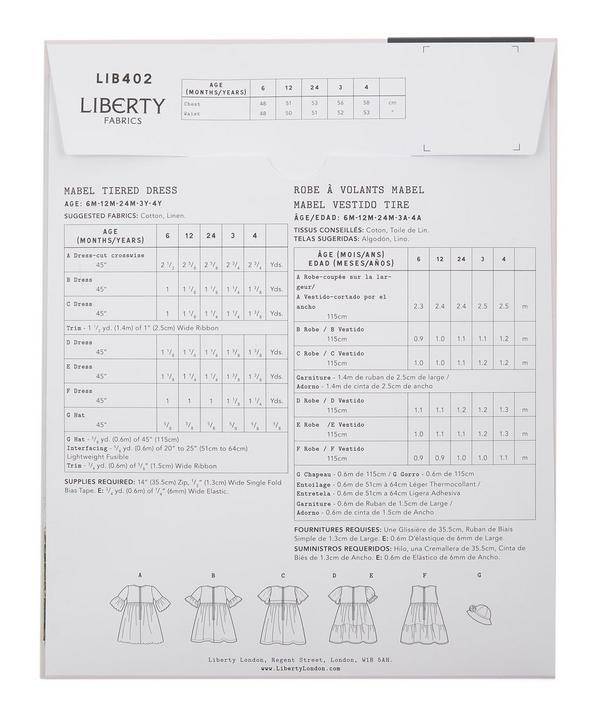 The fabrics liberty suggest to use are light to medium weight woven fabrics like quilting cotton.
Unfortunately for you, we have so many to choose from you could loose a few hours trying to decide which to pick!
You could go very traditional or very quirky!
We chose Free Spirit - One Mile Radiant - Queen Anne in the pink colourway (Lagoon) which is quite a traditional pretty floral print.
The pattern instructions are very straightforward and in a similar format to the 'big four patterns - Simplicity, McCalls etc
There are good cutting out plans and basic sewing information.
The written instructions are accompanied by simple clear drawings to help you.
I made view E with the tiered skirt and little elasticated puff sleeves.
The pattern all went together well with no issues.
The only tip with the dress would be when you are cutting out make sure you mark all the notches on the skirt pieces and the bottom of the bodice. It helps so much when you come to put the skirts/bodice together and get the gathers even if you have all the notches to line up.
Also when preparing the tiers of the skirt make sure you do both lines of gathering stitches - it really does make it easier to get even gathers.
I also made the little sun hat, it's a little bit more fiddly but so cute when done.
I'd advise marking which pieces are the centre hat pieces and which are the side hat pieces as once you have removed the pattern piece they look very similar. I sometime use post-it notes and just write which piece it is then stick or pin to the pieces.
Also read the instructions carefully so you put them together in the order they suggest - it does make it much easier if you do!
I also thought that you could easily make the hat reversible if you use two contrasting fabrics and as it doesn't take much fabric would be a great way to use up leftover fabric.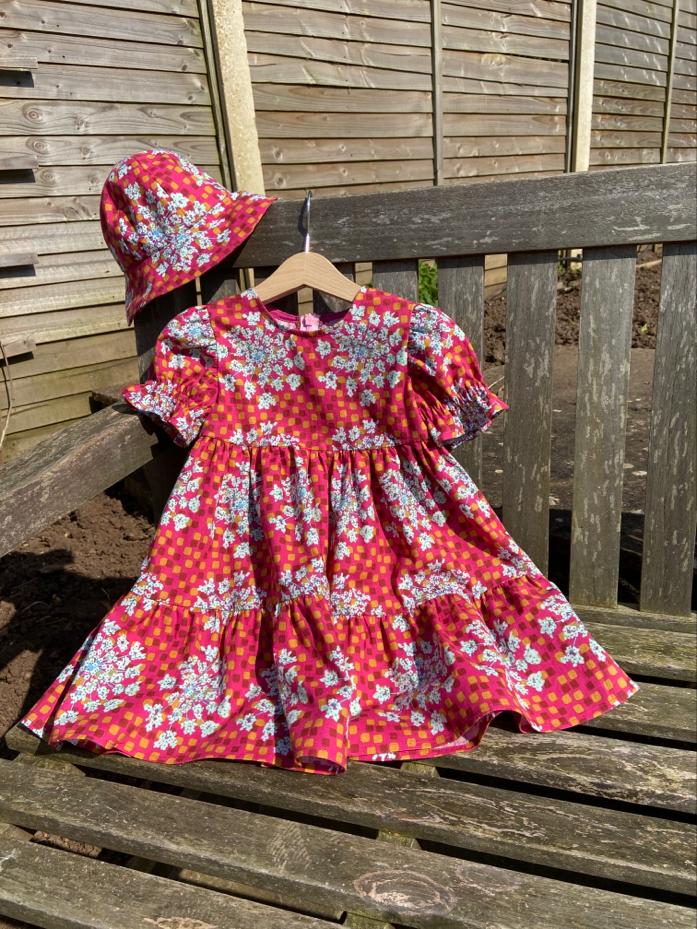 Have fun making the Mabel dress and please send us some photos if you do. We really do like to see what you make!
Happy Sewing!